Tejori is one of the Premier Diamond Jeweller in Dubai, Founded in 1964, The seeds of the TEJORI Group were sewn 57 years ago. Mr. Narottam Soni first arrived to Dubai in October 1964. He joined his brother in the Emirates and began to manufacture and sell the traditional jewellery of the time. As the market for international jewellery in the Middle East was on the rise. The Soni family was the first to sell 18 karat Italian luxury items. More importantly, they began to sell loose diamonds and diamond jewellery in Dubai. Dubai the City of Gold was beginning to become a City of Diamonds.
Tejori is known for their high standards in quality and their admired craftsmanship expertise. we are the most prominent jewellery destination in the Middle East.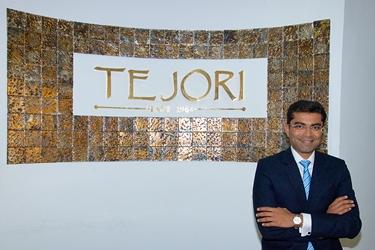 A jeweller is the one who deals in jewellery, precious stones and watches but For Kaushik Soni, being a jeweller means creating marvellous piece of jewellery which will entice the clients to quickly add it to their collection.
Yes, at Tejori ever diamond jewellery comes with either one of the certificates (GIA,HRD,IGI,IDT), Basically All reputable jewellers adhere to a high set of standards
A diamond laboratory certificate, which is sometimes called a grading report, is a complete evaluation of your diamond that has been performed by a qualified professional with the help of special Gemmological instruments. Each stone bears its own recognisable, individual characteristics, which is listed on the certificate, so this certificate will show you exactly what you have purchased. These certificates are also required for insurance purposes as they indicate an accurate replacement value in the event of loss or theft.